WEDDINGS AND EVENTS
Your wedding is an inspiration to us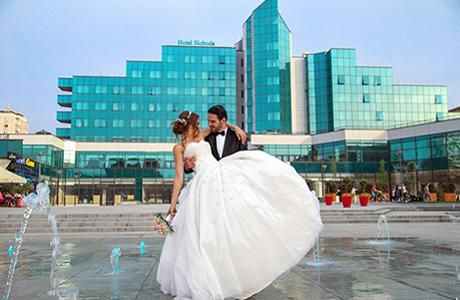 Whichever type of event you wish to organize in our hotel, all the employees will be at your disposal led by our creative team.
Show us your trust and enjoy relaxedly this unique even which we will turn into an event to be remembered. Your wishes will be a realization challenge for our team of creative professionals!
If you search for exquisiteness, uniqueness and glamour, then you're at the right place for wedding organization!
This is not a single day, it's an experience worth remembering!
Choose one of our hotels and tell us your wishes, while our only wish is to exceed your expectations!
© 2017 A HOTELI. All Rights Reserved. Powered by HSS.