Miroljub Aleksic, CEO of Alco Group, has received Captain Misa Anastasijevic award
"Captain Misa Anastasijevic " national awards were presented on 25.09.2020 in archeological park Viminacium, as a part of "Journey to the Top" project. These awards are traditionally presented to distinguished individuals, organizations and business subject from the entire Serbia and to respectable friends from the world.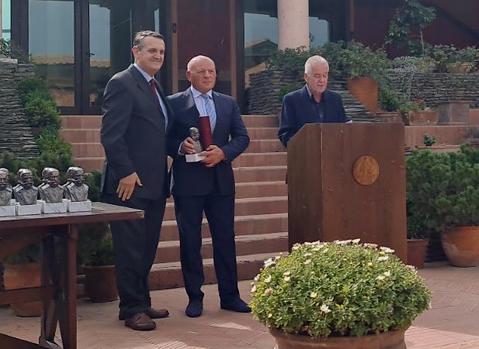 Miroljub Aleksic, Alco Group CEO, was presented the Lifetime Achievement Award-a plaquette and Captain Misa Anastasijevic gold coin.
Awards were presented by prof. dr Radovan Pejanovic-jury president, Milos Nenezic-president of Serbian Association of Employers and president of the SCC Assembly, prof. dr Branko Kovacevic-jury member and Vlado Markanovic-general manager of Media Invent Novi Sad.
Project leads are Media Invent from Novi Sad, Novi Sad and Belgrade Universities, sponsored by Serbian Chambre of Commerce and Serbian Association of Employers.
© 2017 A HOTELI. All Rights Reserved. Powered by HSS.