10th Jubilee Forum of Hotel and Hotel Household Managers
10th Forum of Hotel and Hotel Household Managers was held on November 19, 2013 at the Serbian Chamber of Commerce, organized by the editorial board of the professional journal of contemporary hotel management & tourism "Tourist World", Association of Tourism and Hospitality Business with the Serbian Chamber of Commerce and the University Singidunum, all under the auspices of the Ministry of Economy of the Republic of Serbia.
This jubilant 10th Forum, held under the slogan "Hotel – That's Us", which was, but to mention, marked by the big anniversary of the hospitality business of Serbia – 170 years of Belgrade hospitality business, was focused on human resources in hotel management – the largest and the most valuable capital of every hotel, crucial for progress and survival.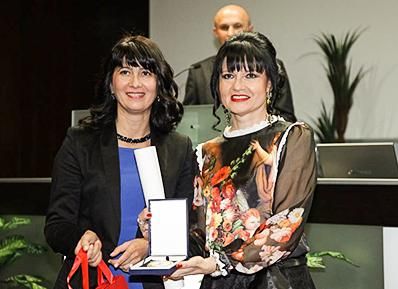 On this occasion, the President of Alco Group, Mr. Miroljub Aleksić was awarded title Ambassador of Good Service by the Association. This award was granted for the invaluable contribution to the development, improvement and promotion of tourism, respect of the highest human and professional values, dedication and commitment to the national interests, enthusiasm which transcends the time and borders, leaving the traces to measure the – future!
Marketing and PR Director of the HOTEL, Vesna Vlatković won the award Manager of the Year 2013 in the category "Marketing & PR Manager".
© 2017 A HOTELI. All Rights Reserved. Powered by HSS.