SPECIAL AWARD "26th JULY"
Bukovička banja celebrated 200 years on the ceremony held in hotel "Izvor" on July 26, 2011. High representatives of the Government of Serbia, Orthodox church and many other figures from public and cultural life attended the ceremony. "26th July" awards are given by the city as highest appreciation to the most successful individuals and institutions.
In this year of jubilee, "Special Award 26th July" was given to Mr. Miroljub Aleksić, who contributed to development of tourism and revitalization of Bukovička Spa.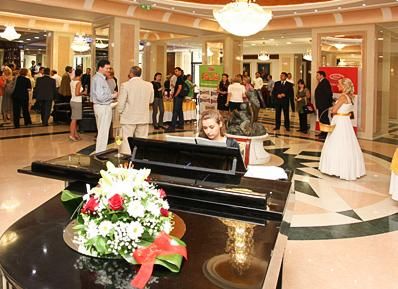 Mr. Aleksić thanked in the name of all award winners and stated: "We are all here to support Republic and Municipal officials in their efforts to give this Spa its status back, since tourism could hugely contribute to Aranđelovac development. We all hope that we will soon watch numerous domestic and foreign tourists enjoying benefits, peace and beauty of Bukovička Spa and its beautiful park. Let hotel complex "Izvor" with its aqua park be a small contribution to the new Serbia!"
Save
© 2017 A HOTELI. All Rights Reserved. Powered by HSS.