Biznis Partner Award 2011 in hotel management field
This year's Business Partner Award 2011 in hotel management field was given to the first Serbian hotel chain A HOTELS, at award ceremony held on June 23, 2011. This award is traditionally given by Mass Media International Company, employing the motto: "In business as in life, the most important is a partner".
The laureates of this award, which has grown into prestigious business, professional and public recognition over 17 years, are the best companies and institutions that have achieved an exceptional level in their businesses, while establishing good business practice, taking care of the community and respecting the ecological norms.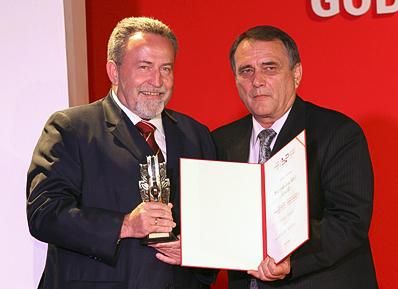 Receiving the award for A HOTELS, Dragan Todorović, hotel Izvor General Manager pointed out: "Our slogan One hotel, one dream encourages us to make our guests' wishes and dreams come true and this award obliges us to endure!"
© 2017 A HOTELI. All Rights Reserved. Powered by HSS.