Conference held by Health Tourism Affiliation
A conference held by Health Tourism Affiliation took place in Special Hospital for Non-Specific Lung Diseases "SOKO BANJA". Representatives of wellness and spa hotels, special hospitals, health, wellness and spa clusters, Serbian spas association, special hospitals associations and the representative of the local Ministry, all took part in the conference.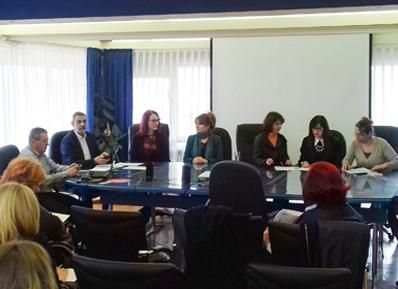 President of the Health Tourism Affiliation, Mrs. Vesna Vlatković, PR and marketing manager of A Hoteli, pointed out the necessity to brand Serbia as a tourist destination, which is something the competent Ministry and TOS should work together on. She also presented a proposal about three preference activities in the following period: resource analysis in health toursim, health frame analysis and establishing cooperation with all expert associations and organizators of manifestations dealing with health and wellness, along with the need to inform about the practice in neighboring countries.
A project "Motivating guests to visit Spas" was presented, as well as a GWD projest, by world wellness day. The biggest discussion was held about the Draft Law on Fees for Using Public Goods. Vladan Vešković, secretary of the Serbian spas association, stated Association's ie. members' (special hospitals) attitude, whose business activities would be jeopardized by this type of draft. The conclusion was reached that a concrete proposal for the Affiliation should be made, after which the Affiliation will make a decision on how the Affiliation Board will present it to the competent Ministry.
Save
Save
Save
© 2017 A HOTELI. All Rights Reserved. Powered by HSS.