Hotel "Izvor" and "Pionir" among the best
Ceremonial presentation of annual awards of Kragujevac Regional Chamber of Commerce, for business results achieved in 2014, was held in Chamber office on March 12, 2015.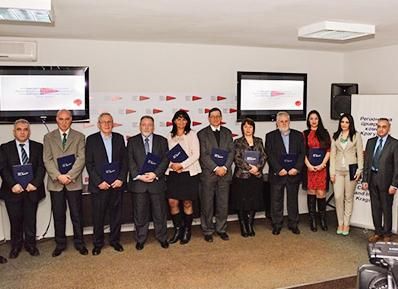 According to the decision of RCC Assembly, two ALCO GROUP companies were rewarded: Hotel "Izvor" from Arandjelovac and "Pionir" d.o.o from Paracin. Dragan Todorovic, general manager of hotel "Izvor" and Radisa Nikolic, general manager of "Pionir" d.o.o Paracin were presented awards in front of numerous businessmen, guests and media.
Hotel "Izvor", officially proclaimed the best hotel in the Balkans, once again proved its high quality and Pionir brand its top position in confectionery industry.
Save
Save
© 2017 A HOTELI. All Rights Reserved. Powered by HSS.