XI Forum of hotel managers and housekeeping
Forum of hotel managers and housekeeping named "Communication is everything", was held on 28.11.2014 in Chamber of Commerce and Indusrty of Serbia, organized by editorial board of expert magazine for modern hotel business and tourism "Tourist world", PKS Club and Singidunum University.
Jury of experts awarded the best in hotel-tourism industry and "Ambassador of good service" award, for the most successful hotel in 2014, went to hotel "Moskva" from Belgrade.
First time this year, award for the best chef was established-"Chef of the year". This flattering award for 2014 went to Bozidar Zivkovic, chef in hotel "Izvor" Arandjelovac.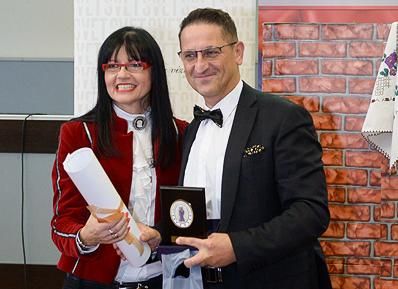 Exposition was following: "This is the first time that we have presented this award at this Forum, since its beginning, to a chef with unusual creative energy, to a man who is an exceptional professional with extraordinary love towards cooking and a wish to constantly delight guests. A chef who considers cooking a creative moment and kitchen a laboratory in which dreams are turned into authentic gastronomic creations and delicacies with unusual, at first sight incompatible, combinations and creative decorations. Courage to follow his star, to explore where no one did and to create masterpiece dishes, make chef Boza worthy of exclusive award - "Chef of the year 2014".
In the operational part of this Forum, Marketing and PR Manager of A Hotels, Vesna Vlatkovic, held a presentation named "The importance of communication and motivation in hotel industry".
Save
Save
© 2017 A HOTELI. All Rights Reserved. Powered by HSS.