The Izvor Hotel wins the award "Ambassador of Good Service" in the category best SPA&Wellness hotel in 2017.
The highest awards in the hotel industry of Serbia – "Ambassadors of Good Service" for the year 2017 were awarded at the Gala dinner of hoteliers held on 15 December in the hotel "Crowne Plaza", as organized by the editorial board of the magazine "Tourist World", sponsored by the Ministry of Trade, Tourism and Telecommunications.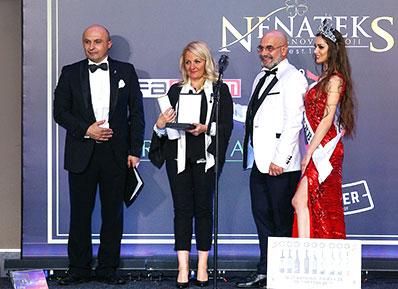 The winners were selected by a six-member jury consisting of: Jury Chairman Prof. Slobodan Unković, PhD from the Singidunum University, Radomir Samčević – founder and Director of the HT Agency, Prof. Ljiljana Kosar, PhD from the College of Hotel Management in Belgrade, Jelena Šuleić – Managing Director of the Group "A Hotels", Peđa Filipović – founder of WAPF and Ljiljana Rebronja – editor-in-chief of the "Tourist World".
The award for the best Wellness & SPA Centre was awarded to the Izvor Hotel from Aranđelovac, and the hotel "Square Nine" was named the best hotel of the year. The award "Ambassadors of Good Service" in the category "Sales and Marketing" was assigned to the hotel "Courtyard by Marriott Belgrade City Center", in the category "F&B" to the hotel "Hyatt Regency Belgrade", and in the category of "Reception" to the hotel "Crowne Plaza Belgrade". "Zepter Hotel Belgrade" was awarded for the household sector, while the Garni hotel "Townhouse 27" from Belgrade won in the category of service quality.
© 2017 A HOTELI. All Rights Reserved. Powered by HSS.