HORES presented a plaquette for hotel industry development to Miroljub Aleksic, Alco Group CEO
Ceremonial Academy on August 20, 2018 in Grand Hotel Tornik marked a jubilee-125 years since the start of organized tourism in Zlatibor. Milan Stamatovic, president of the municipality of Cajetina and Vladimir Zivanovic, director of Tourist Organization Zlatibor spoke about tourism development in Zlatibor and pointed out that it has been breaking tourism records and recording great visit.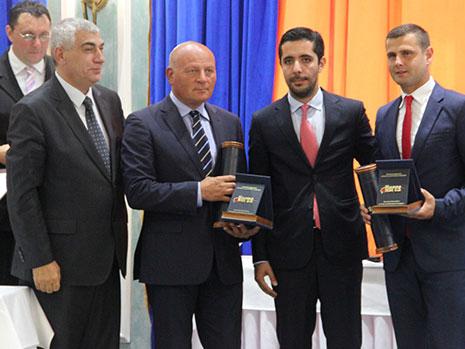 People who contributed to developing of Zlatibor as one of the leading tourist centres, were presented recognitions. HORES – Business Association of Hotel and Restaurant Industry also presented plaquettes for contribution to hotel industry development-to Tourist Organization Zlatibor and Miroljub Aleksic, Alco group CEO, part of which is a hotel chain A HOTELI.
© 2017 A HOTELI. All Rights Reserved. Powered by HSS.