A HOTELI chain received Clean&Safe certificate
Hotels in A HOTELI chain: Tornik Zlatibor, Izvor Aranđelovac, Slatina Vrnjačka Banja and Sloboda Šabac have received a certificate and the right to use CLEAN&SAFE- ČISTO I SIGURNO stamp on 23.09.2020, issued by HORES- Business association of hotel and restaurant industry.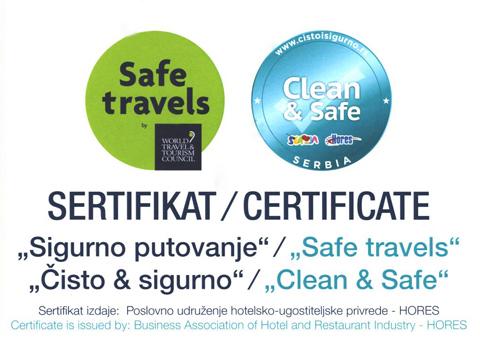 This certificate, with 6 months validity period, guarantees that basic hygienic, health and safety measures prescribed by World Health Organization are being conducted in hotels, so as to protect guests and employees and prevent spreading of COVID-19.
© 2017 A HOTELI. All Rights Reserved. Powered by HSS.